The Scenario
Qwin is a high-tech enterprise engaged in research and development of AIOT products. The company focuses on the personalized PCBA design of the smart device of the Android operating system, and has accumulated some of the experience of developing and applying the upper layer of Android. The application of multi-media is needed powerful platform to handle media streaming encode and decode. It also need to have enhance input and output interface to drive peripheral device. In addition, the Ai function adds more selling points for live streaming marketing.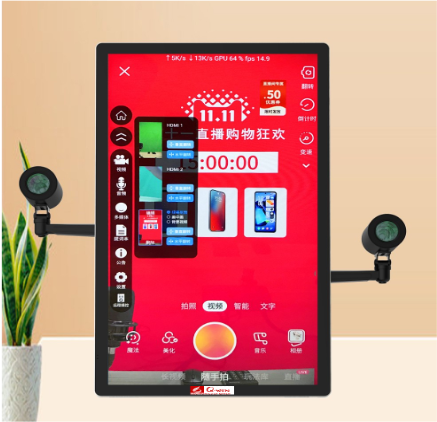 The Complication
The media streaming application  needs to have a multi-function platform. The computing capability and power consumption can coverage both system and Ai requirement. In addition, how to provide customers with cost-effective products is a challenge. The fully solution of RF connectivity could help developers to design more smoothly.
MediaTek Solution
Mediatek i1200 have 4 x ARM Cortex A78, 2.2 GHz and 4 x ARM Cortex A55, 2.0 GHz eight cores CPU with less than 8W power consumption, especially suitable for high performance application in fanless secnario. And more, I1200 provides over 4.8 tops APU, it help end user to realize edge AI application easily. For video streaming capability,  I1200 have 4K/90fps decode and 4K/60fps encode. It also support dual  ISP for camera application. The software development kits with Yoctoand Ubuntu, it provides flexible structure with complete documentations for developers,  user can integrate their application and solution easily and quickly. 
The Result
After landing this solution, it is improve the flexible design for system management scenario of customer. It is provide a high integrated system both SOC and RF connectivity. Customers can find an easy way to build up the platform and integrate multi-media application.
How to get started